We love you, coffee, just not the messes that you occasionally cause. In just 3 steps, Stain Devils #8 will help you defeat the stain disaster that your fresh brew left behind!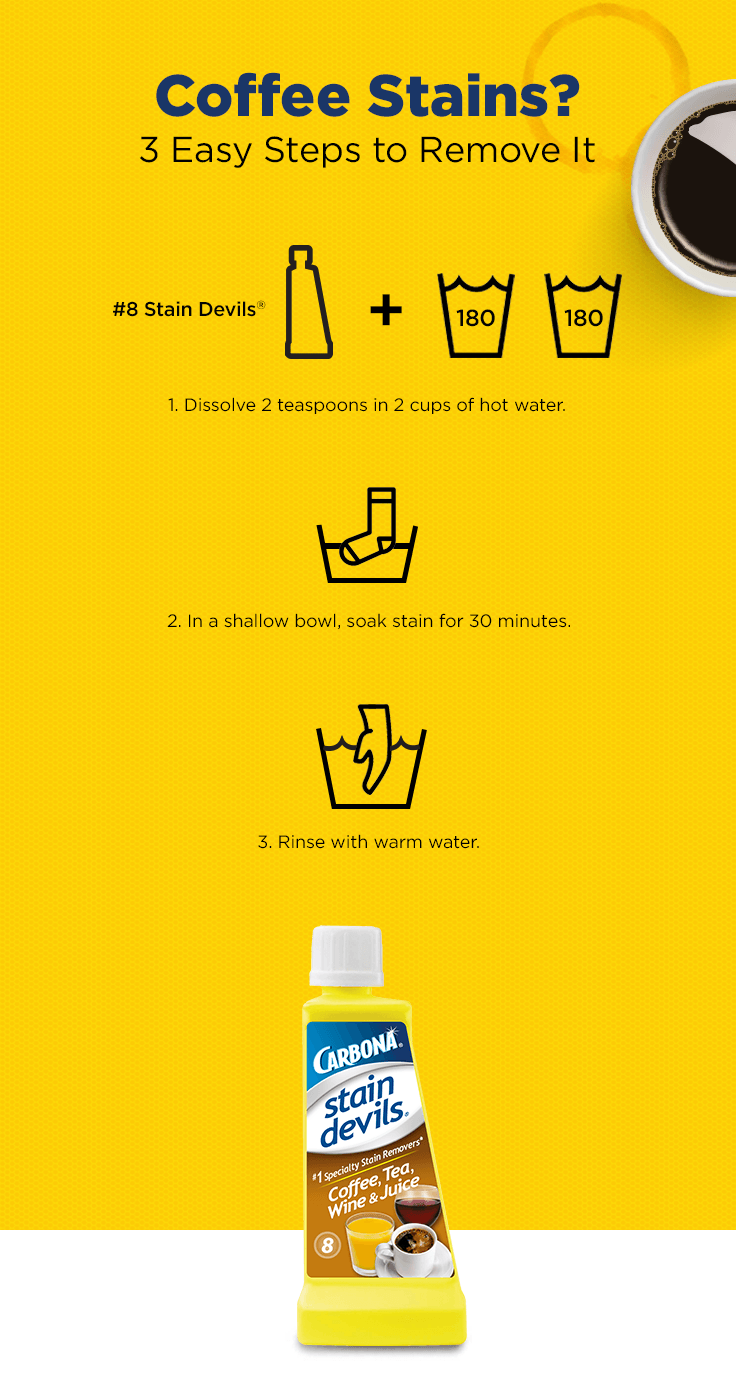 That's all it takes! Ready to try? Order Stain Devils #8 here.
Have some more stains to take on? View our whole collection.